Baylor recognizes the need to take the message of the Gospel to the nations. We support a number of missionaries and missions around the world that have set out to accomplish this task.
Thompson Smith, Local Missionary in India
Thompson Smith has a passion to see his people come to know Jesus Christ as Lord and Savior. However, in his country that passion can come at a great cost. He does not have the luxury of religious freedom that we have here in the States. Every time Thompson goes to preach the Good News he is at risk of being physically persecuted for his beliefs. Yet he still chooses to pursue souls for God's Kingdom. Please be in prayer for Thompson Smith.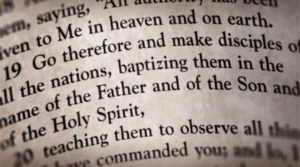 CEBU, PHILLIPINES
In 2013 we began a long term Mission work with Pastor Anthony Lucero of Eastside Baptist Church, Oslob, Cebu. Through Anthony we have been able to minister to a number of people, see hundreds of people accept Jesus as Lord and Savior, and build and remodel a parsonage and church.
A second mission to plant a church began with the purchase and clearing of land. Following this we were able to work alongside Acorn Baptist Church in Talisay, Cebu to assist in securing a pastor for the church. Pastor Arturo Juanite was installed as pastor of Baylor Baptist Church, Talisay, Cebu. We are still raising funds to build a gathering place.
If you are interested in helping with this mission work please send your contribution to Baylor Ennis, and mark it "Cebu!

"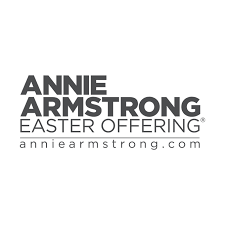 ANNIE ARMSTRONG OFFERING
The "Week of Prayer" for North American Missions will begin in March. Our missionaries are dedicated to sharing Christ and seeing lives changed by His mighty power. March is the time to contribute to the Annie Armstrong Easter offering. 100% of the offering goes to support North American missionaries and their ministries.
MARY HILL DAVIS

OFFERING
What is your life built on? Money and possessions, man's applause, or a firm foundation in Christ? "For no one can lay any foundation other than the one already laid, which is Jesus Christ."

LOTTIE MOON CHRISTMAS OFFERING
Starting in 1888, the Lottie Moon Christmas Offering® was established to empower the international missions efforts for Southern Baptists. After more than a century, the annual offering continues its steady growth. The National Goal this year is $155 Million. Your giving enables missionaries to be sent to make disciples and multiply churches among unreached peoples and places for the glory of God.